Below is an overview of the three-day Nation Online Gathering. See the daily schedules (links below) to find the BlueJeans links and further information about the sessions. Feedback Sessions, Sessions with the Elders and Trivia with Alex Quebec (IMNP) require registration (Register here). Note: Trivia with Alex Quebec (IMNP) is not a closed session. Registration is required to participate in trivia.
Schedule
All sessions will open ten minutes before the session begins and there will be a breakout room for presenters during that time. Note: There have been audio issues if you enter a session while a video is already playing. The audio should start after the video ends.
Audio and Video Controls
Audio and video will be turned off when you join the meeting. Moderators will be monitoring video and audio. We ask that all participants leave their audio/video off unless given permission from the moderator. This will ensure presenters are not interrupted and it will help with our internet connection.
Phone in options: Please contact ombaashi@tru.ca if you need a call-in number for a session.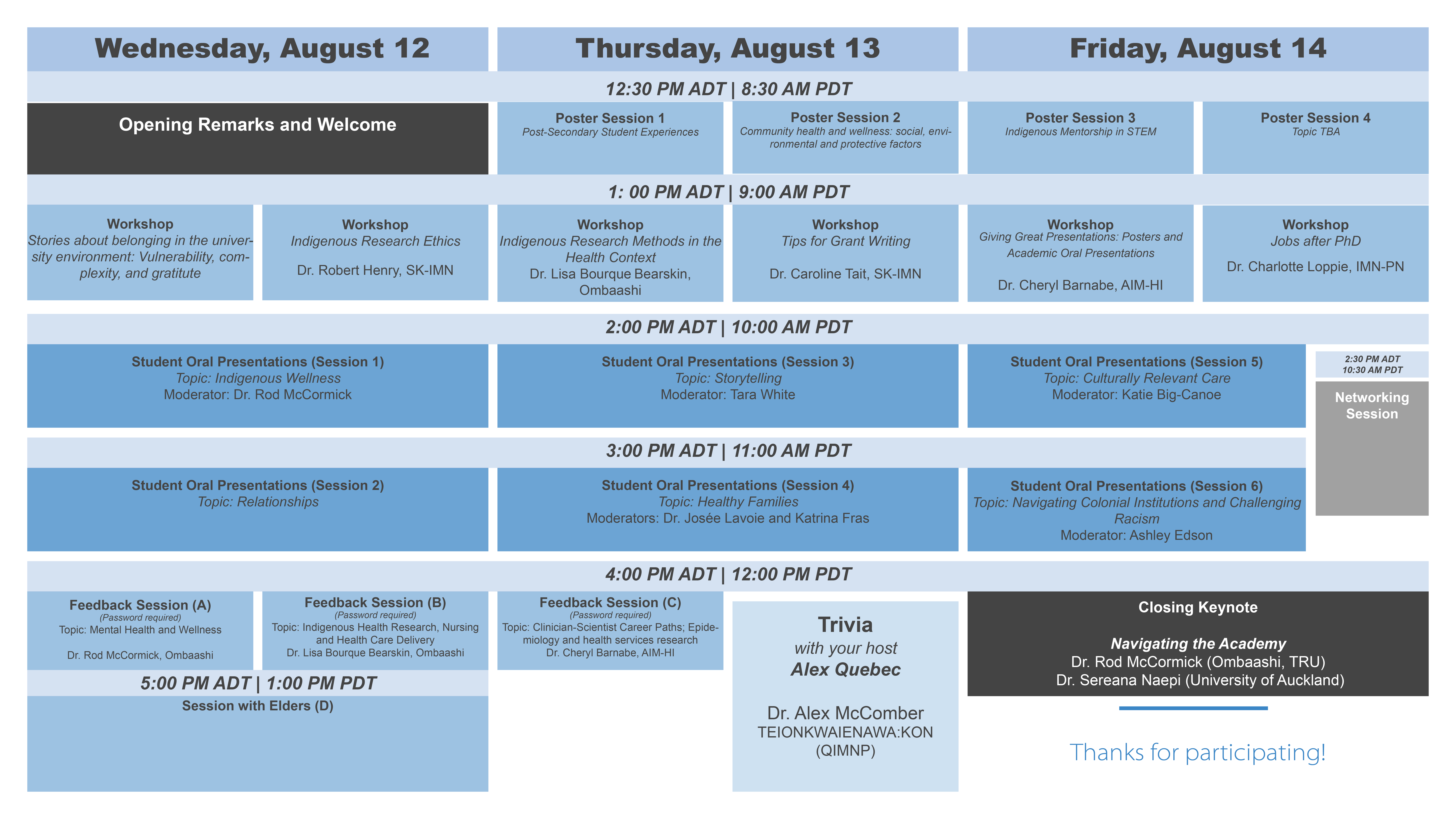 Missed a presentation? See them here.
More information
Presenting? If you are presenting please go here for more information.
Meet the Presenters: Oral Presentation, Poster Presentations and Moderators, Facilitators and Special Guests.