June 7 (10-12:00pm PDT): Welcome and Introductions
Please join us as we begin our gathering with a traditional opening by IMN-Ontario Elder, keynote speaker, and NGGS participant introductions. Everyone is encouraged to attend.
*No participant limit
June 8 (10-12:30pm PDT) Bingo!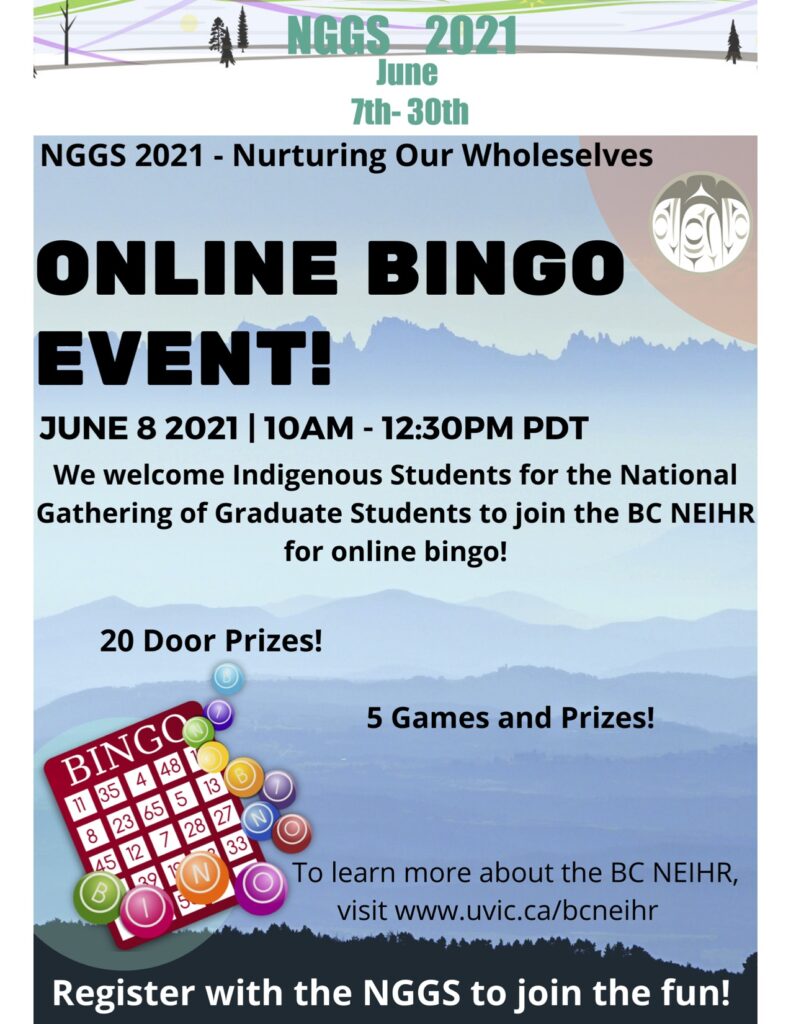 Join us as we play a few games of virtual Bingo! Let's have fun and win some great prizes!
*Space for 200 participants
Tiktok Competition
Challenges TBA ~Throughout the month of June