June 22 (3-5pm PDT) Guided meditation: Lead, Katie (IMN-ON)
Tuesday June 22 3:00pm-5:00pm PDT
End your day with a guided meditation session led by Nicole Richmond.
*No participant limit

June 23 (9-11pm PDT) Beading workshop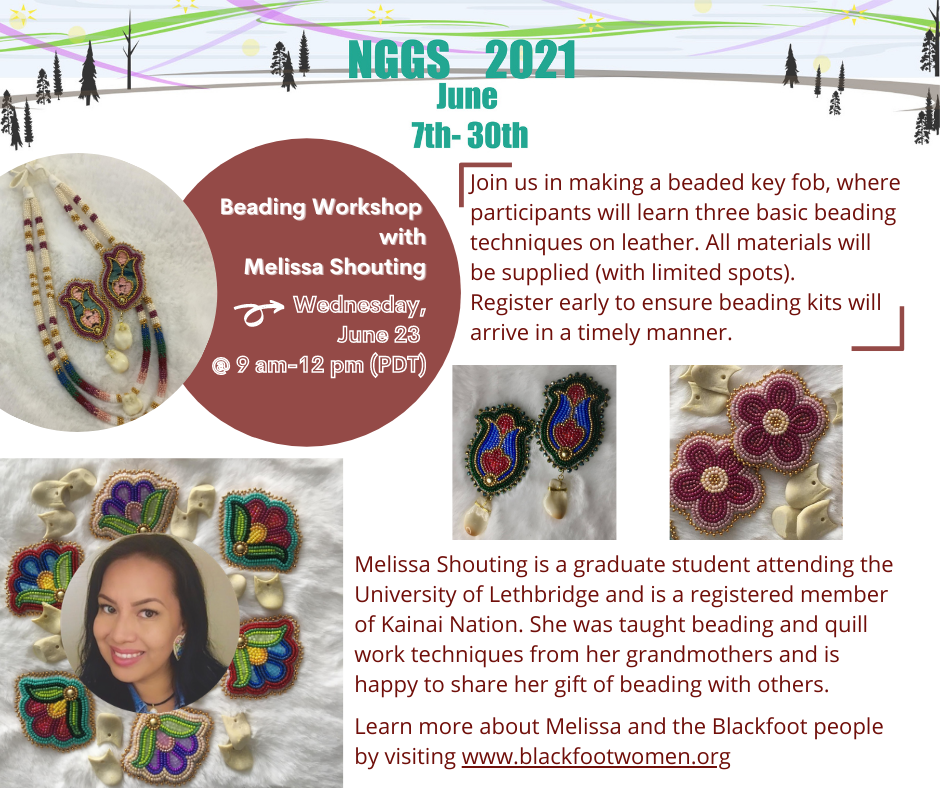 Join us in making a beaded key fob, where participants will learn three basic beading techniques on leather. All materials will be supplied. Register early to ensure beading kits will arrive in a timely manner. 
Melissa Shouting is a graduate student attending the University of Lethbridge and is a registered member of Kainai Nation. She was taught beading and quill work techniques from her grandmothers and is happy to share her gift of beading with others. 

June 24 (10am-12pm PDT) Cedar Rose Workshop: Lead, Sandra (Ombaashi IMN)
Join Elder Doreen for an opportunity to make cedar roses. MATERIALS will be provided.
*Space for 25 participants
June 25 (11-12pm PDT) Networking Workshop #2
Friday June 25 10:00am – 11:00am PDT
Meet IMN mentors and peers from across the country and have small group discussions.
*No participant limit